OUR COMPANY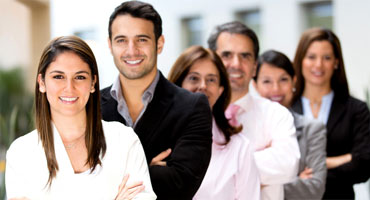 A FAMILY RUN COMPANY
England Insurance Agency Ltd was originally established in 1981 by the late Henry and Paul England, brothers who set up the company following new legislation that came into force during that year. Prior to 1981 England had operated within the insurance market under several different names and had represented leading foreign insurance firms.
In February 1994 England became agents for Middle Sea Insurance Co. Ltd, who are now known as Mapfre Middlesea PLC.
Mapfre Middlesea PLC are Malta's leading insurers. Their in depth experience, knowledge and strengths, through the strategic link of our agency has been invaluable and helped us to develop and evolve.
Today, England Insurance Agency Ltd is run by brothers, William and Peter England, who are the third generation of the family to be involved within the insurance market. The Agency itself is wholly owned by England Group Ltd.
Our head office is located at:
190, First floor,
Marina Street,
Pieta
(Right in front of the Msida yacht marina)
Our sales team are happy to provide advice and guidance via phone, home visits (if required) as well as offering electronic servicing and sales of our products.
We also retain the services of a network of Tied Insurance Intermediaries.
OUR MISSION
The England Insurance Agency Ltd is built on the strength of the pillar of three generations in the Maltese insurance industry.
We firmly believe that providing clients with an effective one to one business relationship coupled with top quality insurance products are the key factors that have consistently kept us ahead of our competitors.
We serve our customers by sharing the values, knowledge and strength that has been built up over decades. We invest our time by carefully explaining policy cover and exclusions to ensure complete understanding and customer satisfaction.
We build trust through our professional and courteous relationship which inherently leads to a smooth claims process, which, includes the option of a swift electronic payments process.
We are dedicated to assist you in every way and will endeavour to ensure your complete satisfaction, even after hours.
Our aim is to deliver the following:
ONE TO ONE PROFESSIONAL RELATIONSHIPS
PROVIDE TOP QUALITY INSURANCE PRODUCTS
SERVE TO THE BEST OF OUR ABILITY AND EXPLAIN THOROUGHLY
BUILD TRUSTWORTHY RELATIONSHIPS
A LEVEL OF SERVICE WITHOUT TIME CONSTRAINTS WHICH IS SECOND TO NONE.
DATA PROTECTION POLICY
Click here for more information.
OUR ADVANTAGES
1
EASE OF ACCESS
One of our key advantages is that we operate with a working director on site. This provides incomparable access to top management when the need arises.
2
GIVING YOU THE TIME YOU REQUIRE
Our staff is dedicated to providing you with the best service. This means investing time with customers and creating a beneficial one to one relationship. We strongly believe that our dedication is a key element for customer satisfaction.
3
FRIENDSHIP NOT FIGURES
We value our customers and seek to build long standing relationships. You are not a client number but considered as one of the family.
PHONE, EMAIL ASSISTANCE AND SALES
ISSUING OF ROAD LICENCES
OPEN SATURDAYS FROM 9 TILL NOON (EXCL. AUGUST)
AFTER HOURS APPOINTMENTS AVAILABLE AT YOUR PREMISES IF DESIRED
COMMERCIAL RISK SURVEYS AT YOUR PREMISES
SPEEDY CLAIM SURVEY APPOINTMENTS
CLAIM PAYMENTS BY ELECTRONIC TRANSFER (OPTIONAL)
EMERGENCY SERVICE AVAILABLE THROUGH MAPFRE ASSIST